TANDAR Lab, at the CNEA-CAC in Buenos Aires, Argentina, on August 5, 2014.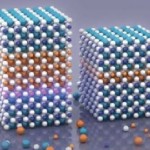 The conference is a satellite meeting previous to the "27th International Conference on Low Temperature Physics" (LT-27).
The goal of this meeting is to promote intense scientific exchanges to discuss strong correlations in real materials and artificial oxide
structures. An important objective of this meeting is to identify and stimulate possible experimental/theoretical collaborations in the
field.
Topics
The conference will cover, though not exclusively, the following issues:
Numerical methods for quantum impurity-solvers
Density functional approaches to heterostructures with possible correlation effects
First-principle methods for strongly correlated electronic materials
Heterostructures and films of oxides
Oxide electronics and resistive switching
Soft condensed matter in superconducting and magnetic materials
Superconductivity at the mesoscopic scale
Invited Speakers
J-M Triscone (U. Geneve)
P. Levy (Conicet-CNEA)
J. Lorenzana (La Sapienza)
V. Vildosola (Conicet-CNEA)
A.M. Llois (Conicet-CNEA-UBA-UNSAM)
A. Reilly Rocha (Unesp)
G. Kotliar (Rutgers)
Organizers
Karen Hallberg
Gabriel Kotliar
Marcelo Rozenberg
Registration
There is no registration fee, however, to attend the workshop you must be register sending en email to:
karenhallberg [at] gmail [.] com or mjrozenberg [at] gmail [.] com
With the following information (required to enter the CNEA site):
Name
citizenship
document number
affiliation.
Practical info
The registration time is 9:30. The meeting will end at 6pm.
The meeting will take place at the main auditorium of the Tandar Lab, located in the CNEA-CAC site at Constituyentes and Avenida General Paz
Address: Centro Atómico Constituyentes
Av. Gral. Paz 1499, San Martín
Pcia. de Buenos Aires
Direct Link: https://sites.google.com/site/designingmaterials/